by Dino Crescini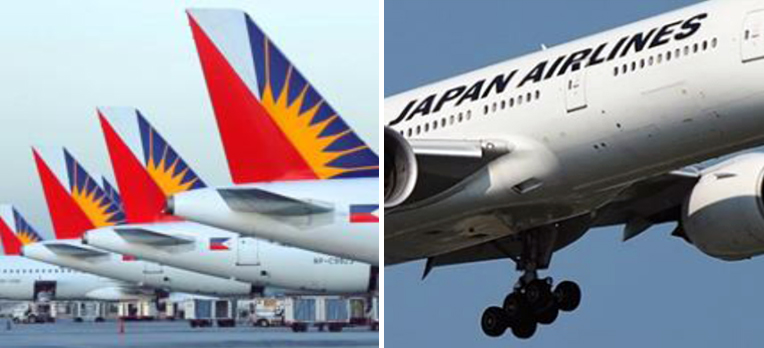 All Nippon Airways (ANA), largest airline of Japan is buying 9.5% stake in Philippine Airlines. The announcement was recently made by Philippine Airlines Chairman Lucio Tan as Asia's oldest carrier will celebrate its 78th year in the industry.
ANA's investment in PAL Holdings amounts to USD95 million which is equivalent to close to almost 5 billion Philippine pesos.
PAL Holdings is controlled by Taipan Lucio Tan, who considers PAL among his "most cherished businesses" but has been keen to tap foreign partners as he did with his cigarette and beer units. There are reports that ANA's stake in PAL will mean having a seat in the board of Philippine Airlines. The stake will give ANA Holdings a seat on the board of PAL Holdings, which is listed on the Philippine Stock Exchange.
As of press time, there is still no indication that Japan Air Lines will be able to make use of PAL's terminal in Manila but there is indication that JAL passengers are likely to board and disembark at the exclusive terminal building of Philippine Airlines. As of now, all other airlines have to use Ninoy Aquino International Airport (NAIA) in Manila which results in long walks of passengers and long queues of airplanes.
According to a report published in Philippine Daily
Inquirer, "ANA Holdings' investment comes as PAL
pursues what it called a 'full-scale expansion program.' This involves increasing its fleet to about 100 aircraft by 2021 and opening more international destinations for leisure and business travellers as well as those Filipinos working and living overseas.
In Sydney, Business Class passengers of PAL are able to use the Lounge of Singapore Airlines located at the mezzanine of Kingsford Smith International Airport.
Its most public goal is to become a five-star carrier by 2020. Under PAL president Jaime Bautista, who outlined the airline's long-term strategy in 2016, the flag carrier clinched a four-star rating from Skytrax last year.
"We are honoured and excited that a premier airline group such as ANA Holdings has decided to purchase shares in PAL Holdings," Bautista said.
"The Philippines and Japan have a long-standing relationship with complementary strengths. This week, in fact, we commemorate the 70th year of Philippine Airlines' service to Japan, dating back to the launch of our first Manila-Tokyo flight on Jan. 26, 1949," Bautista said.
Lucio's sons Michael Tan and Lucio Tan Jr. also hold key positions in PAL. PAL's last major investor was conglomerate San Miguel Corp., which acquired a 49-percent stake in 2012.
Two years later, Tan decided to buy back full control. The company's search for a new foreign partner also started around that period.