As seen on the August 2019 issue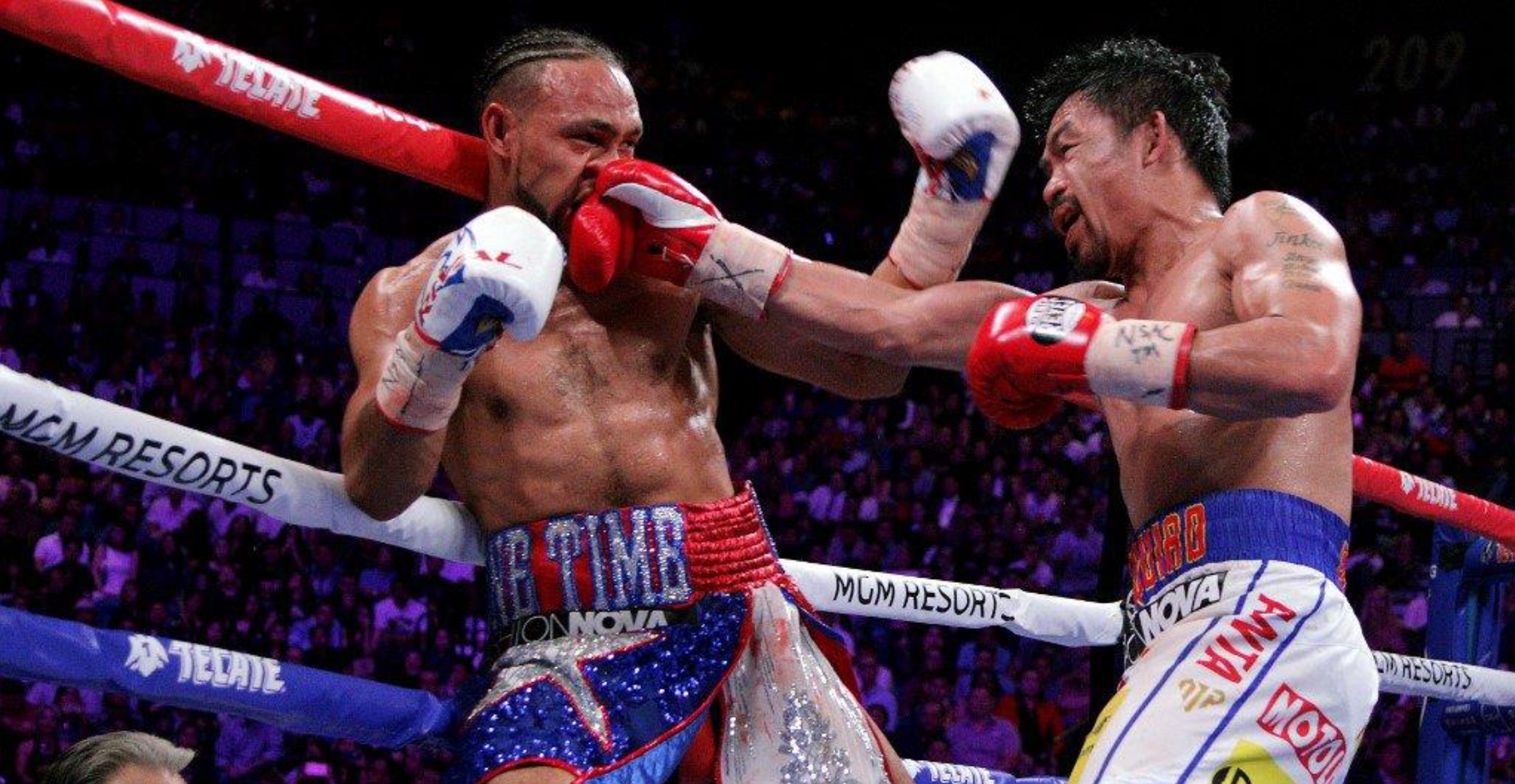 Fighting Filipino Senator scores a first-round knockdown against former WBA super world welterweight title holder
Younger by at least ten years at 30, the tough Thurman was able to get up almost immediately to beat the mandatory 8-count which is only assessed when a boxer is knocked down.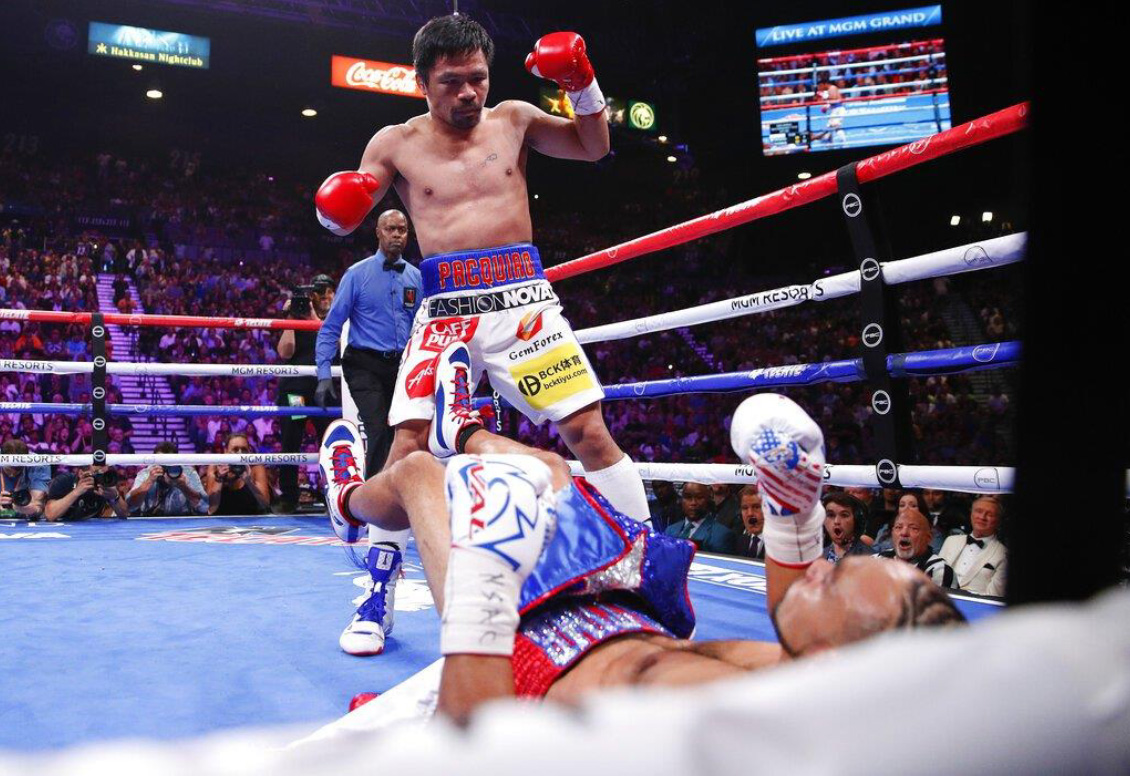 Keith Thurman thought he could put an end to Manny Pacquiao's career but it was the Filipino boxing legend who taught his younger rival a lesson at the MGM Grand Garden Arena in Las Vegas.

The 40-year-old set the tone by flooring Thurman in the first round with a straight right hand and won the 12-round bout on a split decision to become the oldest welterweight champion in history.

Pacquiao seemed to have the clear advantage but one ringside judge, Glenn Feldman, gave the 30-year-old American a 114-113 advantage.

Two other judges however ━ Dave Moretti and Tim Cheatham both scored it 115-112 in favour of Pacquiao.

Thurman lost for the first time (29 win-1 loss) while Pacquiao collected a 62nd victory (62-7-2) and said it wouldn't be his last fight, either. He was obviously eyeing a return match with Floyd Mayweather who was seated in an expensive ringside during the heavily-attended bout.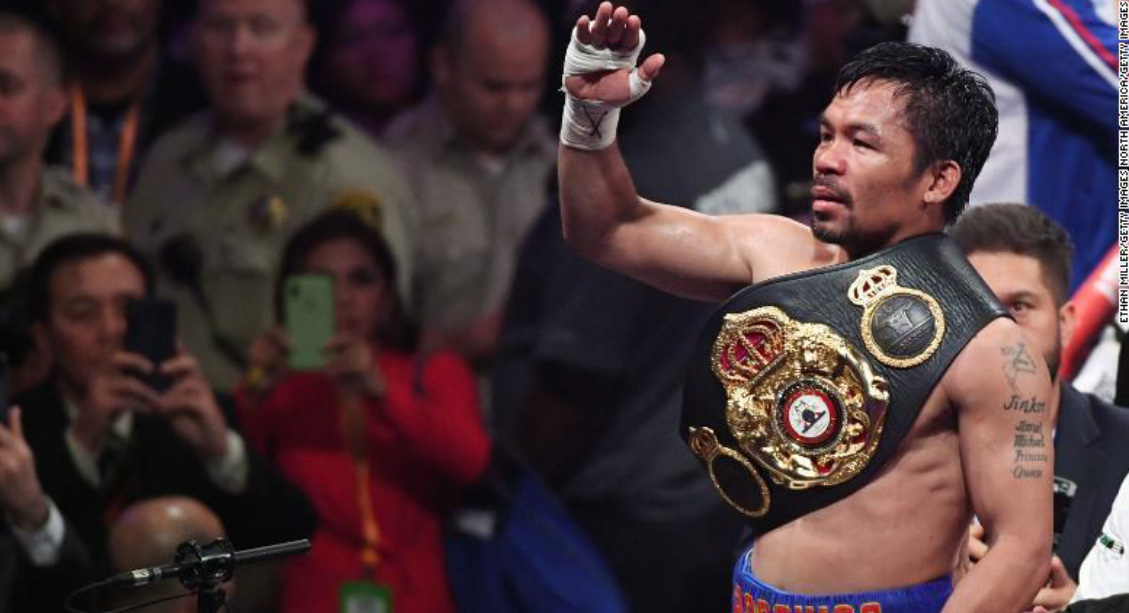 As of this writing, there is still strong doubt if Mayweather would agree to again fight the Filipino champion who has regained his strength and speed.

It will be remembered that during the fight which Mayweather won, he concentrated on Pacquiao's right shoulder which he knew was injured. All he did really was to 'hit and dance,' avoiding Pacquiao's devastating left hooks. He was also aware that the challenger's chance of winning the bout was a knockout which never happened.

To that end, could a rematch with Floyd Mayweather ever happen? That has been discussed for a while. Mayweather, one of those looking on at the MGM Grand, would need to come out of retirement first.

The fighter nicknamed 'Money' ━ who last fought two years ago ━ beat Pacquiao in a unanimous decision in 2015.

The bout failed to live up to expectations. It was a money spinner indeed with Mayweather pocketing a reported $250 million. / Rio Matro; August 2019, Philippine Sentinel