As seen on the August 2019 issue of The Philippine Sentinel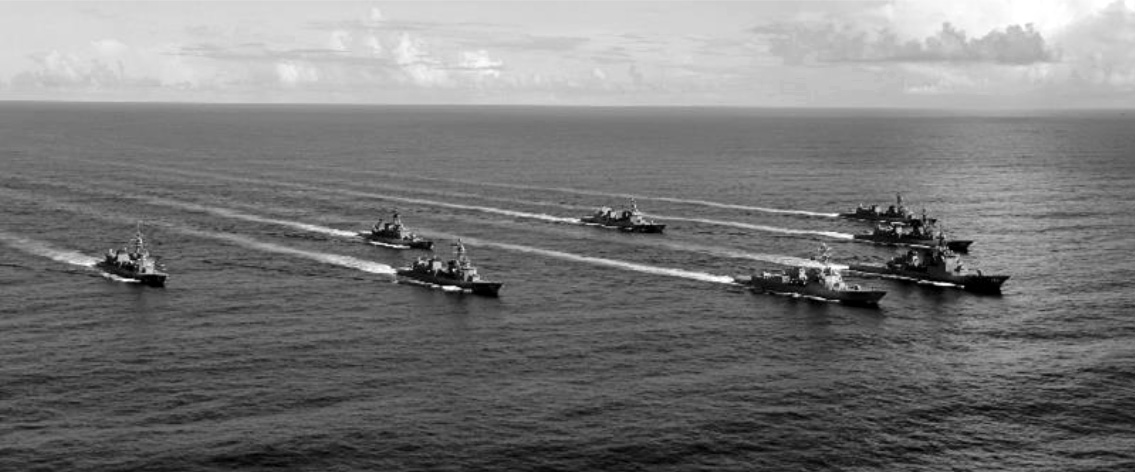 Chancellorsville is forward-deployed to the U.S. 7th Fleet area of operations in support of security and stability in the Indo-Pacific region. (U.S. Navy photo by Mass Communication Specialist 2nd Class JOHN HARRIS)

MANILA, Philippines — President Rodrigo Duterte last week issued another challenge to the United States to keep China off the disputed areas of South China Sea, asking the western superpower to deploy its Seventh Fleet in the disputed territories.

"That's why I have a proposal," the President, speaking partly in Filipino, told reporters in Malacañang Palace. "If America really wants to drive away China, which I can't do, I'll ask for its help. I want the whole of the Seventh Fleet of the Armed Forces of the United States there."

The Seventh Fleet is part of the US Pacific Fleet based in Japan and is among the largest forward-deployed US fleets.
President Duterte made this proposal after asking its long-time military ally to "fire the first shot" and declare war against China over its long-standing maritime dispute with its neighbours and its militarization in the disputed areas.

In a speech last July 5, in Leyte, the President said: "Fire the first shot, and I'd be glad to do the next. We have a US-RP pact. Then let us honor it. Do you want trouble? Okay, let's do it."

The Philippines and US have a decades-old Mutual Défense Treaty, obligating each country to support the other in case it is attacked by another country.