As seen on the September issue of The Philippine Sentinel
MANILA, Philippines ━ The former Mayor of Calauan, Laguna Antonio Sanchez may be released soon, Justice Secretary Menardo Guevarra announced. Sanchez is the convicted rapist and murderer of two University of the Philippines Los Baños students.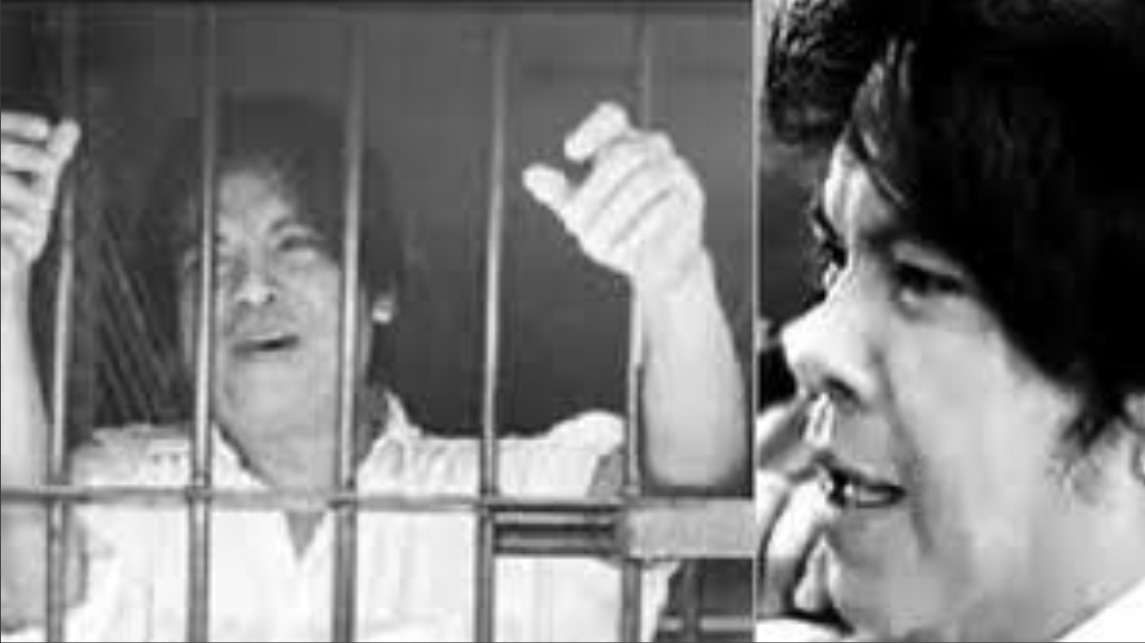 During his trial, Sanchez repeatedly said that his devotion to "Mama Mary would spare him from jail." He is currently serving 7 terms of reclusion perpetua (40 years) or a total of 280 years behind bars.

"Mayor Sanchez's good conduct time allowance (GCTA) is being recomputed pursuant to the new law and a recent Supreme Court ruling," Guevarra said.

Guevarra however clarified that not only Sanchez but over 10,000 inmates would benefit from Republic Act 10592 or the law that increased the Good Conduct Time Allowance given to inmates. The GCTA provides additional time to be deducted from an inmate's prison sentence as a reward for his or her good behaviour.

RA 10592 expanded the application of good conduct time allowance for prisoners even during preventive suspension, increased the number of days for GCTA, allowed additional deduction of 15 days each month of time allowance for study, teaching or mentoring service and expanded the special time allowance for loyalty even during preventive suspension.

The Supreme Court last June said that the application should have a retroactive effect to cover inmates convicted prior to the enactment of the law.

Guevarra said the additional GCTA would be "beneficial to all persons under detention." Sen. Bato de la Rosa said Sanchez deserves a second chance.

"The application of the law is not only prospective but also retroactive so that it benefits all those in jail and that includes former Laguna Mayor Antonio Sanchez," Guevarra added. Based on the recomputation, Sanchez may have to be released. But PH President Duterte disagrees with release of Sanchez.

The DOJ Chief and the Bureau of Corrections are doing the recomputation of the inmates' GCTA.

"There are thousands of those inmates. Therefore, many GCTA of inmates are under review. Within the next two months, thousands of persons under detention would be released," Guevarra said.

Sanchez was meted with seven terms of reclusion perpetua (up to 280 years imprisonment) for the rape and murder of Eileen Sarmenta and killing of her boyfriend Allan Gomez.

In affirming the Pasig City Regional Trial Court's ruling against Sanchez, the high court described the death of Sarmenta and Gomez as a "plot seemingly hatched in hell."

Sarmenta was given as a "gift" to Sanchez while her companion was beaten and eventually shot to death. Witnesses who were members of Sanchez' security team testified that after the former mayor raped the student, she was passed on to his guards who gang raped her.

When asked about a possible backlash, Guevarra said the law enacted by Congress and a Supreme Court decision is simply being implemented.

"Whether they are high profile or ordinary inmates, they will all benefit from the law," Guevarra said.
(SOURCE: inquirer.net)