Caregiving resources for Seniors and veterans and the legacy of WWII in the Philippines
The Bataan Legacy Historical Society, in collaboration with AARP CA, the Filipino American Communities & Veterans Associations of Union City, Daly City, Vallejo and Sacramento will present CARING FOR OUR HEROES, a series of caregiving events with AARP Community Ambassador Major General (Ret) Antonio Taguba. Gen. Taguba will speak about Caregiving and Veterans issues as well as the Filipino Veterans Recognition and Education Project.
The event will be held on Saturday, April 16, 2016 at 2PM at the Union City Hall Council Chambers in California.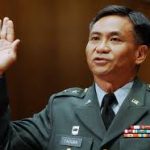 Maj. Gen. Taguba will discuss the challenges facing caregivers around the country. These events will provide opportunities for caregivers and veterans to learn [more] about local resources and organizations that can help them take care of their loved ones and themselves.
The General will also speak about the Filipino Veterans Recognition and Education Project, which aims to educate the public about the Filipino soldiers who fought during WWII and to seek recognition of their sacrifices through the Congressional Gold Medal Award.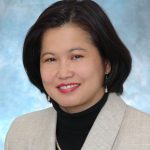 Cecilia Gaerlan, Executive Director of Bataan Legacy Historical Society, will speak about her organization's work with the California Department of Education to implement California Legislation AB199, which aims to include the role of the WWII Filipino soldiers in the history and social sciences curriculum framework for Grade 10 and 11 in California.
About Bataan Legacy Historical Society:
Its mission is to educate the public on the historical significance of Bataan and World War II in the Philippines by presenting the war from different perspectives — Filipinos, Americans, soldiers, civilians and other nationalities.
The American Association of Retired Persons (AARP) is a nonprofit, nonpartisan organization, with a membership of nearly 38 million. It helps people turn their goals and dreams into real possibilities, strengthens communities and fights for the issues that matter most to families such as healthcare, employment and income security, retirement planning, affordable utilities and protection from financial abuse.