As seen on the August 2019 issue of The Philippine Sentinel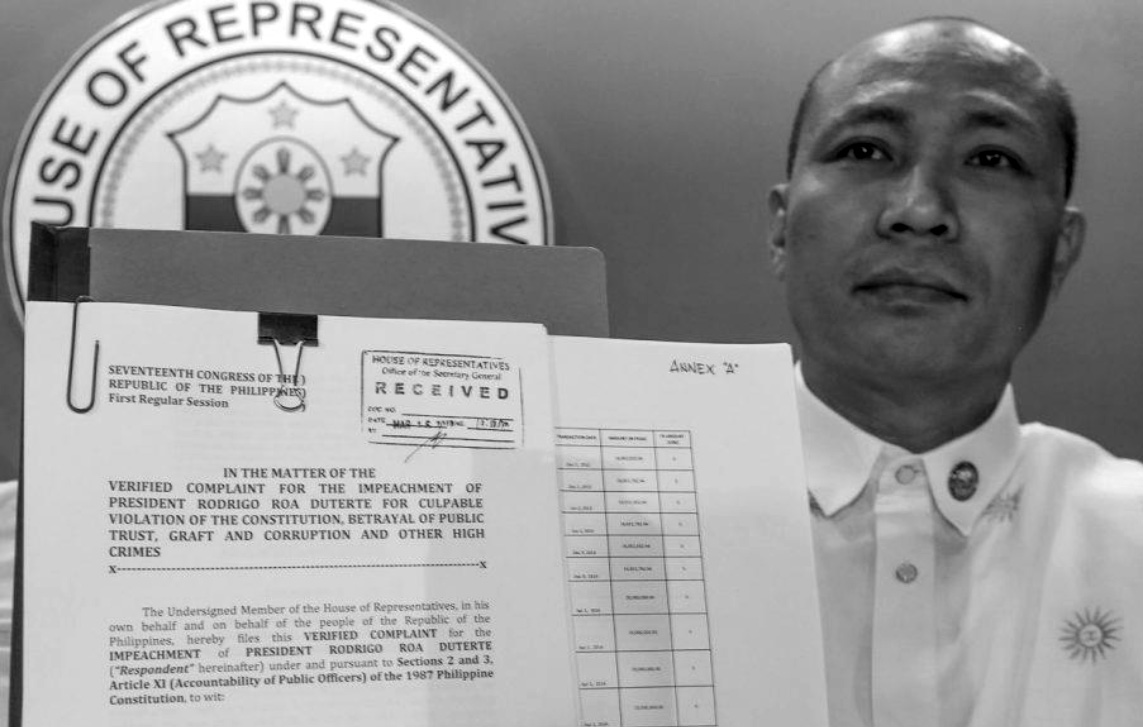 After he boldly filed the first impeachment complaints against President Rodrigo Duterte, Magdalo Representative Gary Alejano defends his actions by saying that what he is doing is for the greater good of the nation.
Alejano, who officially charged the President earlier has been the subject of much of talk recently. Many doubt his real intentions with regard to his big move, but the opposition lawmaker explains his side of things by saying that the fight is not his alone.
"I want to emphasize that this is not my battle alone. This is the fight for all Filipinos. I am just an instrument. I just provided a venue for expression," the former Marine said during his guesting stint with Rappler Talk. "Now, it is the responsibility of every Filipino and every member of this House to decide on their own and based on their conscience on what they're seeing right now."
(SOURCE: The Filipino Times)