As seen on the August 2019 issue of The Philippine Sentinel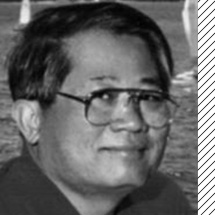 According to a Rappler website, the future of Investigative Journalism looks bleak. "It is the stubborn, bull-headed journalist who will still persist in digging and pursuing stories that are tough and difficult to do." I am proud to admit that this writer is no exception.
In Australia, John Lyons, the investigative journalism head of national broadcaster Australian Broadcasting Corporation (ABC), cried foul over recent moves by the Australian Federal Police (AFP) that seemed to put journalists "in the same category as criminals."

Last April, AFP asked ABC to provide the fingerprints and palm prints of two journalists who apparently wrote the stories about Australian special forces soldiers in Afghanistan between the years 2009 and 2013. Dan Oaks was the reporter and Sam Clark was the producer.

Apart from the fingerprints of the two men, police also sought the flight information of Oakes who recently flew Qantas. Because it was a police inquiry, the airline obliged.

On June 5, the police raided ABC's headquarters in Sydney, checked files, documents, and emails as part of their investigation. There were no details about search warrants.

Generally, the police do not have the power to search a person or premises without a search warrant, unless specified circumstances exist which permit police to conduct a search without a warrant. Under Australian laws, obstructing police while they are executing a search warrant is an offence.

According to Sydney Morning Herald, search warrants are "issued behind closed doors and give police wide powers to search premises and seize evidence relating to the potential commission of a crime."

Is reporting on excesses by soldiers or police a criminal act? And how could their investigative story be equated with crime when the story is of interest to the public?

In China, before Xi Jinping became president for life, investigative journalists were writing stories about corruption, public safety, migrants ━ legal or illegal ━ police brutality, and health issues. President Xi became intolerant of critical reporting and his attitude has resulted in the intimidation of journalists, with at least 47 of them thrown in jail.

Zhang Wen Min was one fearless journalist in China. She turned things upside down with her reports that included environmental disasters and judicial abuses. According to the New York Times, Zhang now feels that "the space for free speech has become so limited." Chinese media is now dominated by stories extolling the greatness of China and Xi Jinping.

Such is not the case in the Philippines
As of this writing, such is not yet the case in the Philippines. And not until critical reporting is forcefully silenced and independent media is shamelessly shuttered ━ guess by whom?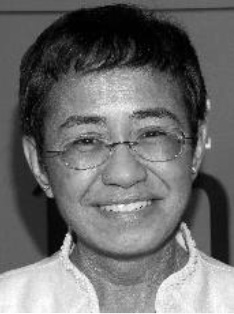 Thus far, stubborn Filipino journalists, who are clear about their purpose in democratic public life, have aggressively resisted efforts by government to intimidate them. I must say that Rappler journalists excel in this aspect, most especially Maria Ressa, who was educated at Princeton University and was awarded Time Person of the Year 2019.

The story book of President Duterte's administration by now has become very predictable. Attacks on social media, legal cases, subpoenas, imprisonment of Senator Leila de Lima and his other critics, libel complaints, arrest warrants, verbal diarrhea spewed by no less than the president himself, his government officials and their supporters.

Conclusion: Is there a future for investigative journalism?
Controversial reporting, no matter how accurate and verified is now branded as "fake news." The answer is bleak and a resounding doubtful.

Whether produced by CNN in the Philippines or in the United States, Al Jazeera, or even by a state broadcaster like the Australian Broadcasting Corporation whose funding has been cut in recent years, unwelcome information is quickly attacked and dismissed as fake news. /DMC