As seen on the October 2019 issue of The Philippine Sentinel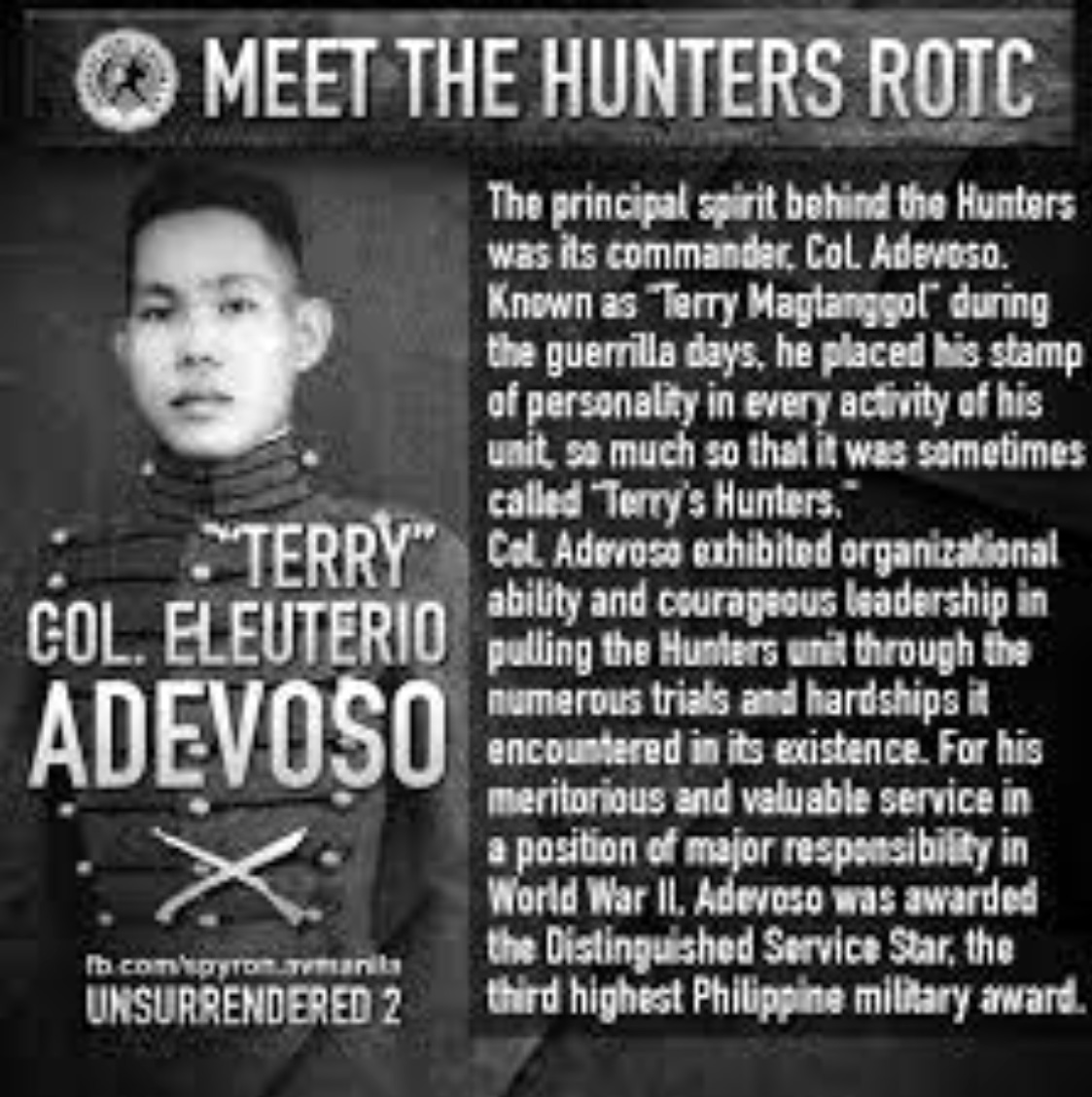 My dad was a 2nd year Philippine Military Academy cadet when WWII broke out. Raring to fight, he was sorely disappointed when Philippine President Quezon and General MacArthur ordered all 3rd and 4th year college students conscripted into the Philippine Army while ordering all 1st and 2nd year students to go home.

He and many of his classmates didn't want to spend the war cultivating vegetable gardens when they were precisely being taught to be soldiers.

But all his efforts to officially join the army were rebuffed by higher authorities. My dad tried first to get to Bataan on his own by land but all the bridges along the highway to Bataan had been blown up. He tried a second time to cross Manila Bay by banca but the owner-pilot, wanting to high heavens to remain alive, turned back to Malabon when a Japanese patrol boat was seen from a distance.

My father did not give up. He decided to call his PMA classmates & ROTC friends from San Juan Rizal until he formed (from Jan 15 to April 5, 1942) an initial group of about 70 boys (literally boys).

They were able to get some weapons by asking frightened civilians who had hidden or buried their arms so the Japanese wouldn't catch these on them. Gen. Castaneda was approached by the PMA cadets and he readily gave them many of his firearms.

In a truly absurd case, my dad learned that a patis-making family had hurriedly hidden their arms at the bottom of their huge patis-processing vats.

Given the go-signal, he dived into the vat and got the firearms therein by borrowed truck. He said to me he went home smelling most foul but with a big smile on his face.
━ Jerry Adevoso
The Rescission Act of 1946 (38 U.S.C. § 107) is a law of the United States that retroactively annulled benefits that would have been payable to Filipino troops on account of their military service under the auspices of the United States during the time that the Philippines was a U.S. territory and Filipinos were U.S. nationals.