As seen on the November 2019 issue of The Philippine Sentinel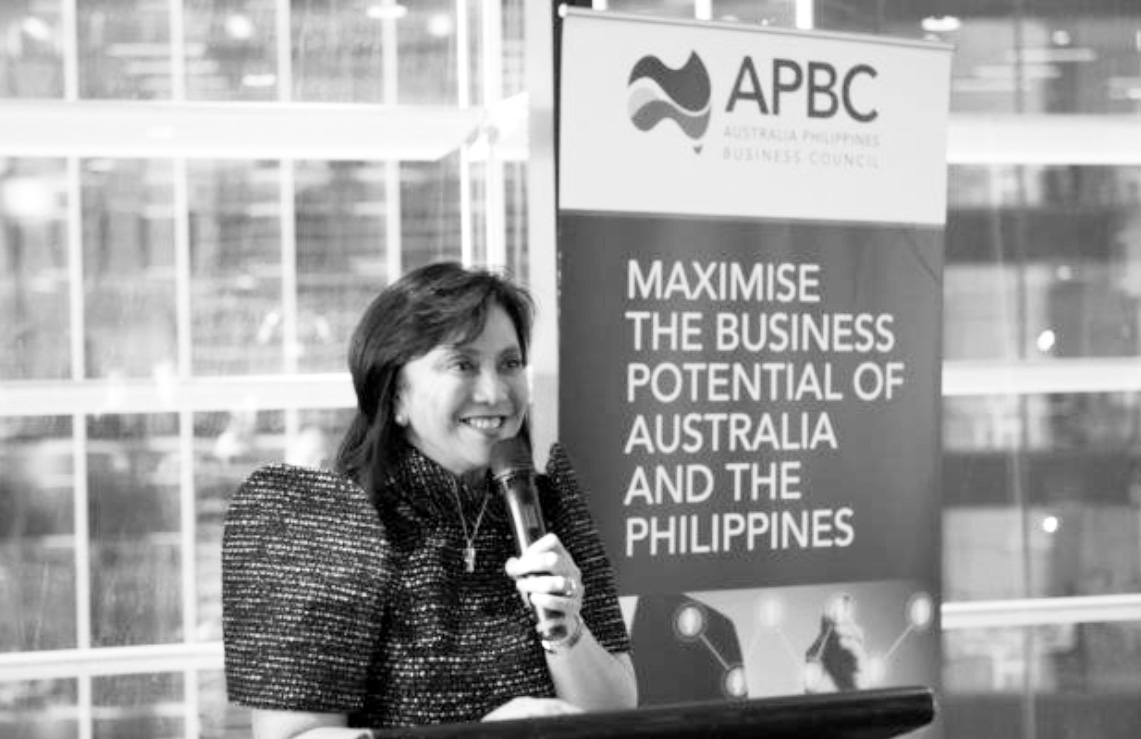 The Philippine Opposition Leader said that she was personally invited by APBC President Ed Alcordo who visited her in her office to extend the
invitation.

She used the opportunity to attend a wedding of two Filipinos on October 11, but emphasized that the main purpose of her visit was upon the invite of
APBC. Being a native of the Bicol region, she made time to attend the
Peñafrancia Festival in Penrith upon the invitation of the officers of the
Australian Devotees of our Lady of Peñafrancia. After attending mass, she
barely had an hour to meet and greet members of ADOLP, after which she
rushed to Sydney Airport to catch her flight on October 12.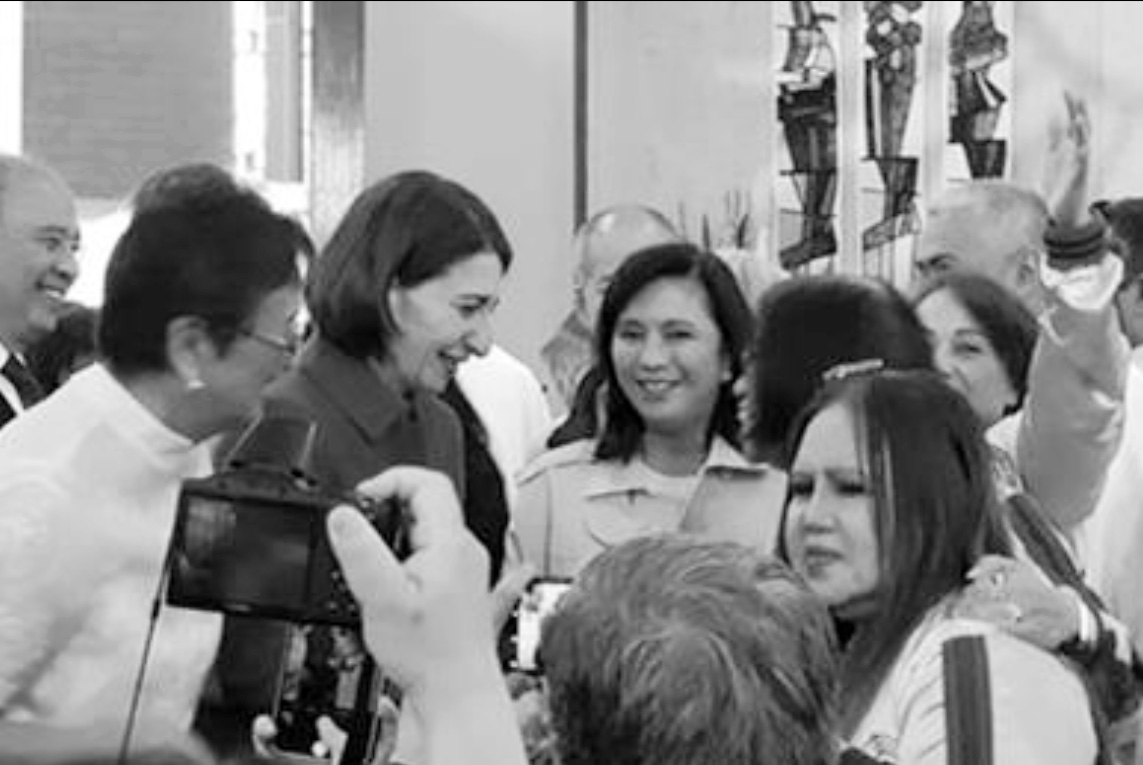 During her speech, she mentioned that several Australian companies are
studying whether they should expand operations in the Philippines.
"Before the main event, I had a closed door meeting with CEOs and other
representatives of Australian Companies who already have investments in
the Philippines and are still thinking of expanding and other companies who are in the process of studying whether or not to put some investments in the Philippines," she added.

The Vice President answered questions from a critic who earlier posted on
Facebook an inquiry asking whether she had used government fund in her
trip to Sydney.

She said her visit was private and her expenses were not charged to the
government. Though unnecessary, she also obtained an authorization
from Malacañang for her to leave the country.

The Vice President's assertions came after a certain Benjie Contreras on
Facebook asked whether the government funded her travel, or whether she
had brought home pledges and investments from her talk at the Australia
Philippines Business Council. Ω